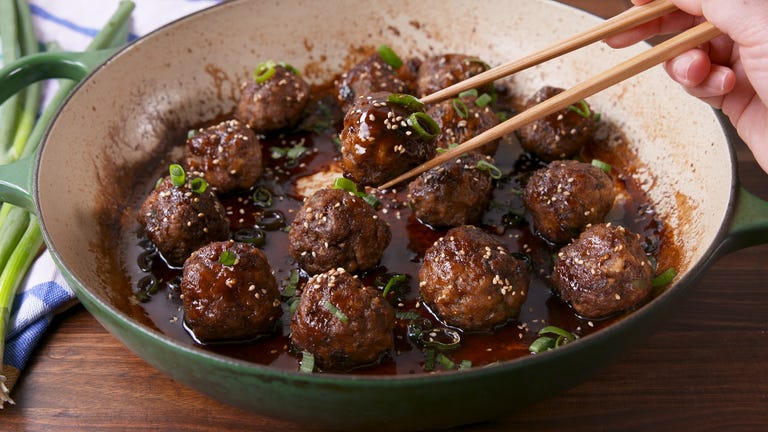 For myself and many other people, spring is a very busy time, so recently I have been trying to find some recipes that are basic, not time consuming, but still delicious. The recipe I found that satisfied all of these criteria was General Tso Meatballs, and since I have yet to share a Chinese inspired recipe, I decided to try it.
The main ingredient in this recipe is ground beef, which you add a few smaller ingredients to make a mixture that you roll into balls. Once I made the mixture, I covered the meatballs in cornstarch and placed them into the pan prepared with vegetable oil. After cooking the meatballs, I removed them from the skillet to cool and used the same pan on a lower heat setting to make the sauce.
The sauce is the source of the authentic Chinese food where it combines soy sauce, chicken broth, vinegar and more. This mixture took about 7 minutes to cook, which is slightly longer than the meatballs which only cooked for 6 minutes. After cooking the sauce, I added the meatballs to the skillet once more to make sure everything was mixed and heated correctly.
Overall, this recipe was very simple and fast. The recipe said it should take about 15 minutes and although it took me more like 20, I would still recommend this if you want something good, but in a crunch for time.